Dear Artist,
Hadia Hassan, a fourth-year honours visual art and anthropology student at York University in Toronto, is working on a research study of online communities. As an artist herself, Hadia is especially interested in how artists use the Internet to further their art practices, connect online and even shape their creative lives. The Painter's Keys, she says, is interesting because of its many long-time artist, student, curator, collector, dealer and educator subscribers and The Letters' 21 years of evolution.
Hadia is looking for volunteers — members of our community who are willing to offer their insights about The Letters and their relationship with The Painter's Keys. "We live in a world which is at once physical and virtual," writes Hadia in the proposal for her study. "Consequently, we see a rapid growth of Internet-based parallel virtual communities where people with common interests or vocational practices congregate." These shared-interest communities — what Hadia calls "communities of practice" — allow people to further their knowledge, interact with one another and even build parallel and intertwined online and offline identities. Hadia wants to find out how effective this all is — and if the original purpose of The Painter's Keys is being fulfilled.
If you are interested in participating in Hadia's study, you can reach out to her at hadia97@my.yorku.ca
Sincerely,
Sara
PS: "The primary objective and research area of this online ethnographic study is to assess the impact of going digital on the behavioral and professional practices of visual artists." (Hadia Hassan, final research proposal, The Painter's Keys: Digital Ethnography of a Community of Visual Artists)
Esoterica: Hadia's interview questions will include:
Why did you become a member of this community?
How long have you been a member?
How much time every week (month) do you spend communicating with other members of this community?
How would you describe your role in this online community?
Are there any unique rules, values or cultural meanings within this community that you have learned while being a part of it?
Is there a relationship between your individual identity and this community?
Have you learned anything new about yourself by being in this community?
How do you feel about this community?
What does being part of an online community mean to you?
Would you have been part of a similar community if Internet access was not available?
Do you think you will continue to be a member of this community in the future?
Have you considered a Premium Artist Listing?  With each letter, an artist is featured at the bottom of this page. The Premium Artist Listings are a means of connecting artist subscribers through their work.  Proceeds from each listing contribute to the production of The Painter's Keys. 
"In digital and cyber anthropology, there has been a debate about whether 'computer-mediated communities' are in fact real or simply 'imagined communities.' This paper by and large agrees with the notion that online communities are very much real because they allow the user to delve into an environment that supports cultural and artistic learning but at the same time, impedes on the process with which the artist was previously familiar." (Hadia Hassan)
Featured Workshop
April 3, 2020 to April 5, 2020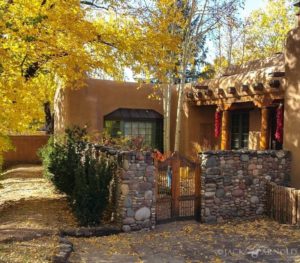 Join Julie Schumer and James Koskinas and take a leap into the unknown in this 2 1/2 day intensive acrylic workshop.  Through a series of structured exercises designed to help you loosen up, we will explore various elements of a non-objective painting including color, composition, and eye flow, line, value and texture using acrylic paint and a variety of mark making tools.
Bring your artistic passion and the willingness to try something different and gain a new perspective.  This workshop is available to all levels but is perfect for those new to abstract painting.  Cost is $595.00.  A materials list will be provided or materials can be provided for an additional $100.00
Featured Artist
I am a painter. I am delighted to be a painter.