Dear Artist,
This morning I received a message from a collector friend: "Some people are lucky, like artists (with materials), readers, knitters, gardeners. It's worrying about the galleries and everyone else. But I'm excited to see the creative output from this period. It would turn some of the devastation from this time into wondrous innovation. We'll see." Sequestered in my creation station, I'd just opened my eyes and was thinking of everyone on the planet doing some version of the same. I was quietly redesigning the world.
I thought of everyone who had ever wanted to make something, but because of the structure of modern life, had back-burnered their project for other, more external priorities. While our economic pressures haven't gone away — they've merely been knee-capped by being restricted from being addressed — perhaps for a little while, the embers of a cornered creative dream might quietly step into the light. Those rainy day impulses, those last resort, last to be loved, soul polishing creative drives may suddenly emerge as the most nourishing, maybe even the most necessary of activities. Besides, art is fun, it gives a feeling of purpose, it's engrossing, it's productive. Ordered to press pause, to shelter in place, what might we be able to catch and how many of us could catch it? Here are a few ideas:
Can you think of this time as a golden creative opportunity?
Can you remember that thing you had always wanted to make?
Can you balance consuming amusements with the production of something handmade?
Is there a story, craft or aesthetic language you can advance in your own unique and personal way?
Is there a way to safely share your creative output with others?
Can you encourage your friends and loved ones by witnessing and cheering on their creativity, too?
Sincerely,
Sara
PS: "And the people stayed home. And they read books, and listened, and rested, and exercised, and made art, and played games, and learned new ways of being, and were still. And they listened more deeply. Some meditated, some prayed, some danced. Some met their shadows. And the people began to think differently." (Kitty O'Meara)
Esoterica: Painters and writers, accustomed to going to their rooms, are reporting feelings of minimal turbulence when ordered to shelter in place. Those performing artists and filmmakers who rely on collaborators and audiences to make their work real are inventing creative ways to materialize their gifts. When quarantined Italian tenor Maurizio Marchini sang Puccini's Nessun Dorma from his Florence balcony last week, he also shared it online and in doing so handed the world a universal, timely and timeless gift. "We are deciding what is "essential" right now, though art and artists are essential to us!" wrote my friend this morning. I replied that I understood completely and felt so grateful for her existence and all she does to complete the circle of creative communication. May we all take this time to make more, to share more and to encourage up-until-now slumbering artists to rise in their rooms. Their rooms have been waiting for this moment to greet them with open arms.
"Go to your room." (Robert Genn)
Have you considered a Premium Artist Listing?  With each letter, an artist is featured at the bottom of this page. The Premium Artist Listings are a means of connecting artist subscribers through their work.  Proceeds from each listing contribute to the production of The Painter's Keys.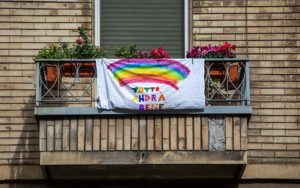 I wish each and every one of you well during this global health crisis and encourage you to flatten the curve by staying at home with your creative materials. I hope our Painter's Keys community can be a source of friendship and creative inspiration during this time and always.
In friendship, Sara 
None shall sleep!
Even you, oh Princess,
In your cold room,
Watch the stars,
That tremble with love
And with hope.
But my secret is hidden within me,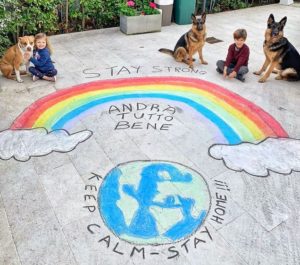 My name no one shall know,
No… no…
On your mouth, I will tell it,
When the light shines.
And my kiss will dissolve the silence that makes you mine!
(No one will know his name and we must, alas, die.)
Vanish, o night!
Set, stars! Set, stars!
At dawn, I will win!
I will win!
I will win!  (Giacomo Puccini, Nessun Dorma)
Featured Workshop
May 16, 2020 to May 31, 2020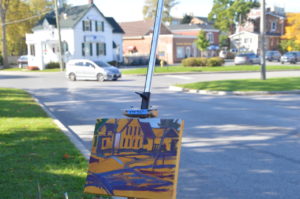 Four separate, 7-hour workshops where you will learn all the fundamentals of approaching plein air painting. You will also learn modern colour theory which makes working with a reduced palette and mixing colours a breeze. Two of these workshops are held in Markham, Ontario, the other two in Peterborough Ontario. Your instructor, Keith Thirgood, has been painting en plein air and teaching art for over 12 years. These workshops are suitable for beginners wanting to learn to paint in a fun, outdoor location, as well as more experienced studio artists who want to try plein air, plus artists who are looking to loosen up and paint in a more post-impressionist style.
Featured Artist
Candace studied at the Ecole des Beaux Arts in Angers, France but it is her travels in the deserts of Africa and Oman, Antarctica and the Arctic, and sacred sights of Machu Picchu and Petra that serve as her true place of learning. A desire to combine these experiences with a deeper understanding of her own spirituality has provided the underlying focus and inspiration for her paintings.