Painting Workshops, Art Lessons & Art Instruction For Artists
Art Workshop Calendar
Welcome to our comprehensive Art Workshop Calendar. Please enjoy browsing and signing up for one of the many workshops available through our community. Or if you wish to post your own workshop, you can do this for USD$100 to be exposed to our valued community of over 50 000 people. 
Notice: This feature is one of the most effective pages on the Painter's Keys site. For example, Carla O'Connor's Figurative Watermedia course in B.C.'s beautiful Pemberton Valley in May was sold out in a couple of days with folks travelling from as far away as Norway. We are most interested in helping qualified workshoppers fill their courses. As such, we reserve the right to reject some would-be advertisers and refund their money. This is also why we now charge $100 - to help ensure that only quality workshops are posted. In addition, every letter features a workshop to ensure that you will be seen by thousands.
If you have any questions, please email sara@saraphina.com 
Thanks, and good luck with your workshop, whether you're giving or receiving, or both. 
Jan 23, 2022 to Jan 30, 2022 - Mexico Art Retreat for Women January 23-30, 2022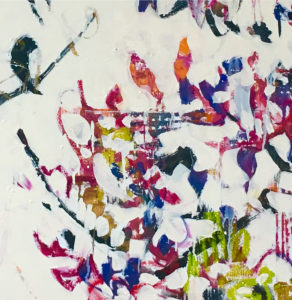 Join Ellie Harold for "Intuitive Painting: Permission to Paint Expressively," designed especially for mature women artists of all skill levels who wish to explore this medium for soulful exploration. The retreat provides attractive accommodations (your own room!) along with lightly structured activities for centering, relaxation and low stress art-making. You'll have plenty of free time to muse, paint, write and reflect while enjoying the colors, textures and flavors of San Miguel. This Retreat has the potential to transform not only your art but your life! You'll return home with a specific art "care plan" to assure support for further creating. Details at www.EllieHarold.com.