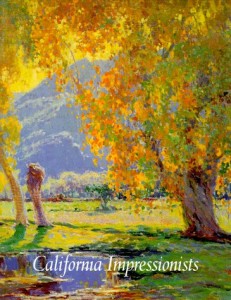 Landauer, Susan

The years around the turn of the century were a dynamic time in American art. Different and seemingly contradictory movements were evolving, and the dominant style that emerged during this period was Impressionism. Based in part on the broken brushwork and high-keyed palette of Claude Monet, it was a form especially suited to the dramatic landscape and shimmering light of California. American Impressionism grew in popularity as artists from across the nation migrated to the Golden State. There they created a remarkable style, often referred to as California plein-air painting, combining several aspects of American and European art and capturing the brilliant mix of color and light that defined California.
"A joint effort of The Irvine Museum and the Georgia Museum of Art, it includes widely recognized California artists." — reviewed by Brenda, San Francisco, CA, USA.
View more books by Susan Landauer.
Buy Here