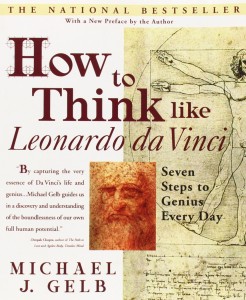 Gelb, Michael J.

Genius is made, not born. And human beings are gifted with an almost unlimited potential for learning and creativity. Now you can uncover your own hidden abilities, sharpen your senses, and liberate your unique intelligence—by following the example of the greatest genius of all time, Leonardo da Vinci.
"Will reading this book make you a genius? Probably not. What it will do, however, is open up avenues in your mind that you probably never thought existed." — reviewed by M. Rodriguez.
View more books by Michael J. Gelb.
Buy Here