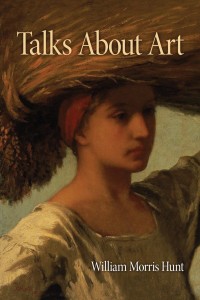 Hunt, William Morris

"Talks About Art" presents a compilation of quotes from William Morris Hunt's inspirational advice to his art students, emphasizing a painterly technique with visible brushwork, using values for the modelling of form, and the importance of the rough sketch and working from memory.
"The format is very similar to Robert Henri's popular book "The Art Spirit", being extracted quotes from advice to his students, but Hunt's book was written several decades earlier." — reviewed by Mark Diederichsen.
View more books by William Morris Hunt.
Buy Here