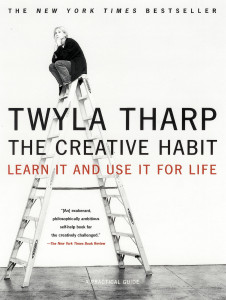 Tharp, Twyla

All it takes to make creativity a part of your life is the willingness to make it a habit. It is the product of preparation and effort, and is within reach of everyone. Whether you are a painter, musician, businessperson, or simply an individual yearning to put your creativity to use, The Creative Habitprovides you with thirty-two practical exercises based on the lessons Twyla Tharp has learned in her remarkable thirty-five-year career.
"Though its context is a choreographer's world, its principles are universally applicable and sound…It could change your life." — reviewed by Elizabeth Zimmer, The Village Voice.
"Tharp goes directly to action. She's strictly verbal: no cute sayings, no quotations all over the page. She's as unadorned as the Nike swish and just as straightforward: "Just do it" could be her motto." — reviewed by Dr. Cathy Goodwin.
View more books by Twyla Tharp.
Buy Here