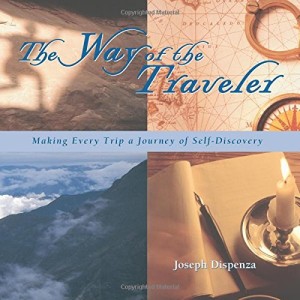 Dispenza, Joseph

Winner of the Lowell Thomas Travel Journalism Award, this illustrated guide is a collection of short essays that discuss how travel can raise consciousness, promote spiritual growth, and deepen life experiences. Drawing on his experience as a monk, lecturer, and co-founder of a holistic healing institute, Joseph Dispenza helps readers understand that all travel is a sacred journey to self-discovery. Dispenza encourages readers to keep a journal of feelings, sketch what they see, and transform themselves in other ways to enrich their lives, whether they are going overseas or just across town.
"Sacred travel and actual meaningful journeys of the soul." — reviewed by D Y Duke.
View more books by Joseph Dispenza.
Buy Here