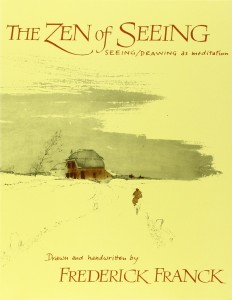 Franck, Frederick

A Dutch artist offers his concept of seeing and drawing as a discipline by which the world may be rediscovered, a way of experiencing Zen.
"I don't think of myself as a Zen person or a mystic, but this book really speaks to me. The drawings are beautiful, but go beyond a superficial beauty. Even if one is not interested in drawing, there is lots in this book to recommend it." — reviewed by Joan M Kind.
View more books by Frederick Franck.
Buy Here