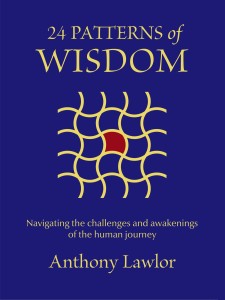 Lawlor, Anthony

In 24 Patterns of Wisdom, architect and critically acclaimed author Anthony Lawlor diagrams the soul's passage to self-knowledge and freedom. The reader is taken on an in-depth journey through a unique series of visual symbols into the archetypes that underlie our life situations.
"What a breath of fresh air! Download this one to your Kindle device asap, and start reading a short book that delivers on its promise of insight and growth. Highly recommended." — reviewed by PRB, California, USA.
View more books by Anthony Lawlor.
Buy Here