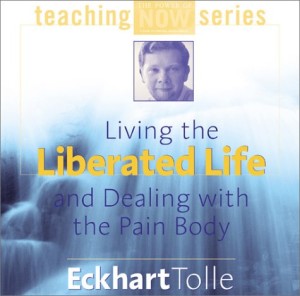 Tolle, Eckhart

Somewhere between the past and the future lies a dimension that is free of problems, free of suffering, free of conflict. This is the essence of all the world's spiritual teachings. And it is available to you now, in the moment you read this.
"I think Eckhart's notion of The Pain Body is another way of describing the Inferior Shadow." — reviewed by Verna Korkie.
View more books by Eckhart Tolle.
Buy Here