Dear Artist,
Social scientist and Professor of Ethics at Columbia Business School Adam Galinsky has discovered that people who are close to someone from another culture score higher on routine creativity tests. In his study, Going Out of the Box: Close Intercultural Friendships and Romantic Relationships Spark Creativity, Workplace Innovation, and Entrepreneurship, Galinsky tracked his students over a semester and noticed that those who dated foreigners bumped up their creativity scores. I conducted a casual mental poll of my artist friends and noticed that many of them were in multicultural relationships — including myself and my parents. I wondered if it was as simple as a kind of intuitive grasping at the unfamiliar in an effort to jog and harness fresh systems of thinking and paradigms. Seduction's first blush is afterall, at times, creativity's most fecund moment.
Taking hold in the 16th and 17th centuries and catching fire in the 19th, artists latched onto the ideas and styles discovered during colonization and began incorporating them into their work, developing an aesthetic that became known as exoticism. Because it's rooted in the Greek word, "exo," meaning "from outside," exoticism cannot, by definition, exist without an "inside." Both an historical term and a contemporary slur, exoticism fetishizes foreign styles with mystique and fantasy and often simplifies them into easily digestible features without a deeper understanding of their functions and history. Practitioners both exalt the qualities of other systems while also objectifying and paraphrasing their differences and value for the purpose of their own gaze. The design features of far-off lands elevate homespun subjects — including existing, problematic ones — to a new and special kind of opulence, charm, fascination, strangeness and excitement — a practice that continues in today's global art village in almost every artform, in almost every geographical direction.
Artists, in an effort to summon new ideas, must at times reject local streams and cast a long line. In doing so, they may hope to discover the strange. The secret to extracting its real value is in the subsequent open inquiry of this strangeness. Otherwise, as scholar Alden Jones wrote in her essay on teaching while travelling, This Is Not A Cruise, exoticism in art, music and literature is merely a shallow representation of one culture for consumption by another. Within this creative quagmire of appropriation, exploitation, perversion and cliché burbles the artist's admiration and complex impulse to borrow or steal, repurpose or adopt that which is irresistibly inspiring.
Sincerely,
Sara
PS: "There's something about deeply understanding and learning about another culture that's transformative." (Adam Galinksy)
Esoterica: Professor Galinsky strongly suggests these creativity-sparking relationships lean toward the intimate. Simply passing through, as if on a 40-stop vacation package will not generate the depth of understanding and possible eventual fluency of your friend or lover's traditions, flavours, colour stories, rituals and world view — those elements required to expand the imagination and make room for grafting new hybrids or a creative revolution. Once you're dreaming your own dreams as a bilingual, your most authentic visions, no longer borrowed or glamourized, can arrive. And when the strangeness wanes, let not your creativity test scores go with it.
"Beware the man of a single book." (St. Thomas Aquinas)
Have you considered a Premium Artist Listing?  With each letter, an artist is featured at the bottom of this page. The Premium Artist Listings are a means of connecting artist subscribers through their work. Proceeds from each listing contribute to the production of The Painter's Keys.  
"Imitation is the sincerest form of flattery that mediocrity can pay to greatness." (Oscar Wilde)
Featured Workshop
September 14, 2020 to September 17, 2020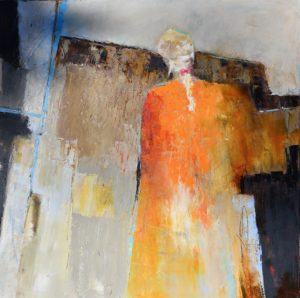 Painting Deep From the Heart
You know your paintings are good but you want them to be great. You want to be able to connect to a deeper source within you and then put that onto your canvas or paper.
To become aware of your depth, calm and genius that lives within your heart.
You will discover ways to go within your heart and soul in order to tap onto that special energy that is yours and yours alone.
This workshop will be a live virtual event. I will be there with you during the entire four days. I can't wait as I am excited. Please email me if you have any questions….gwen@gwenfox.com
September 14 – 17, 2020, Location…Online
Register here: https://gwenfox.com/retreat/painting-deep-from-the-heart/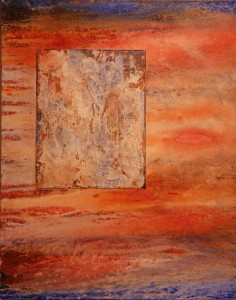 Transition
Featured Artist
Painting is my passion and joy.  My process is intuitive, though informed by good composition and design principles.  I paint what I remember, or think about, or feel, or just what comes off my hands to the brush to the canvas.  Texture and color are of primary importance to me.  I typically choose my support, texture it, select my palette, and go.  There is nothing more satisfying to me than watching paint run and move.  I love the surprises. I experiment and learn constantly.  It is a remarkable journey.  One I am pleased to share with you.