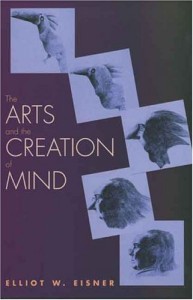 Eisner, Elliot

Although the arts are often thought to be closer to the rim of education than to its core, they are, surprisingly, critically important means for developing complex and subtle aspects of the mind, argues Elliot Eisner in this engrossing book. In it he describes how various forms of thinking are evoked, developed, and refined through the arts. These forms of thinking, Eisner argues, are more helpful in dealing with the ambiguities and uncertainties of daily life than are the formally structured curricula that are employed today in schools.
"Eisner discusses the many ways to teach art. Among the popular systems he looks at are Discipline-Based Art Education, Art Education as Visual Culture, Creative Problem Solving, Creative Self-Expression and Preparation for the World of Work. The book shows the distinct uniqueness of art education." — reviewed by Robert Genn.
View more books by Elliot Eisner.
Buy Here