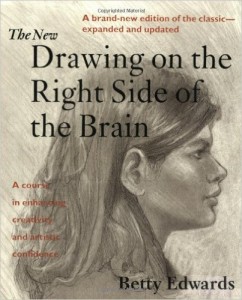 Edwards, Betty

Translated into thirteen languages, Drawing on the Right Side of the Brain is the world's most widely used drawing-instruction guide. People from just about every walk of life—artists, students, corporate executives, architects, real estate agents, designers, engineers—have applied its revolutionary approach to problem solving.
"Inspirational, practical, educational and good review of what in important about the 'art process' as well as the techniques to achieve what you wish in art." — reviewed by Marcia Riquelme.
View more books by Betty Edwards.
Buy Here