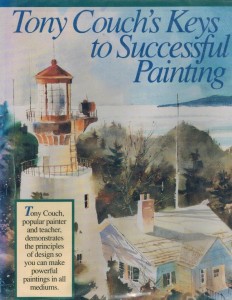 Couch, Tony

Composition is perhaps the most important subject a painter will ever master. Couch teaches artists how to use the principles of design to create powerful and unforgettable paintings — in all mediums.
"This is the best book on composition and design I have seen. He is a watercolorist, but explains design and composition for any media…It is easy to read, has great illustrations, and, wow, he's awesome!" — reviewed by Lisa Jackson.
View more books by Tony Couch.
Buy Here