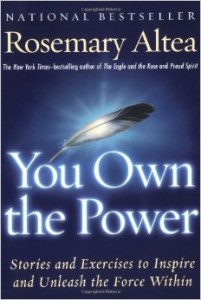 Altea, Rosemary

As spiritual beings having a human experience, each of us comes into this world endowed with breathtaking gifts. We may have the power of intuition…the power to sense the invisible world around us…the power to create healing energy. All that we need is a wise teacher to turn the handle, so we can open the door to what lies within us.
"Provides specific, actionable steps to take to tune in to one's own power" — reviewed by Amanda C.
View more books by Rosemary Altea.
Buy Here