Dear Artist,
Ursula Kroeber was eleven years old in 1940 when she submitted a story for publication to Astounding Science Fiction magazine, and it was promptly rejected. Her parents, anthropologists at the University of California, Berkeley, had been taking Ursula and her siblings each summer to an old ranch in Napa Valley where Ursula read fantasy books, including Alice in Wonderland, The Wind in the Willows, Jungle Book, Worm Ouroboros and Alpha Ralpha Boulevard. "Wow!" she thought, "This stuff is so beautiful and so strange, and I want to do something like that."
By the time Ursula was in her thirties, she'd written five novels and a book of poetry, and all had been rejected. By then, she'd won a Fulbright scholarship to study in Paris, met her future husband, historian and professor Charles Le Guin, dropped out of a Ph.D and became a mother of three, living in Portland, Oregon. Her writing, always integral and incorporated into family life, explored her passions: social sciences, anthropology, religion, psychology, anarchism and environmentalism. Ursula found that by inventing fictional societies in distant locations, she was free to imagine a world in which she could question her own.
Ursula set her early fiction in an imaginary country in the Eastern Block, far from any realistic portrayal of her hometown of Berkeley or the Napa ranch. From there, she commented on the social repression of the 1950s, the Cold War, gender stereotypes, race and her personal quest to follow the uncharted path of an artist. In 1968 at the age of thirty-nine, she published her first novel, A Wizard of Earthsea — a coming-of-age fantasy story about a boy who goes to wizard school, becomes entangled with a shadow creature and embarks on a hero's journey to free himself. "Freedom consists in doing what you can do best, your work, what you have to do."
Sincerely,
Sara
PS: "There's a point, around the age of twenty, when you have to choose whether to be like everybody else the rest of your life, or to make a virtue of your peculiarities." (Ursula K. Le Guin)
Esoterica: A Wizard of Earthsea was described by Canadian novelist and activist Margaret Atwood as "one of the wellsprings of fantasy literature" and by British novelist and critic Amanda Craig as "the most thrilling, wise and beautiful children's novel ever." Ursula wrote six more novels for the Earthsea series and published dozens of books over the next forty years. By the time she was in her sixties, Ursula's novels would explore gender, marriage, sexuality, geopolitics and enthnography. "I could write what I couldn't write in the 1960s, and what, in a way, I couldn't even fully imagine. You move along with your time," she observed. Pigeonholed by some critics as a writer of "soft sci-fi" because of her attention to these themes, Ursula prefers instead to be simply known as an American novelist. The New York Times calls her "America's Greatest Living Science Fiction Writer." Ursula K. Le Guin, now eighty-eight, still lives with her husband in Portland, Oregon. "I have no interest in confession. My games are transformation and invention."
ABSTRACT: DESIGN SHOWCASE at Kimoto Gallery continues to Nov. 25th. 
Download the new audio book, The Letters: Vol. 1 and 2, narrated by Dave Genn, here. Proceeds of sales contribute to the production of The Painter's Keys.
"Love doesn't just sit there, like a stone; it has to be made, like bread, remade all the time, made new." (Ursula K Le Guin) 
Featured Workshop
May 31, 2018 to June 11, 2018
We will be exploring ancient sites, painting Plein Air, taking photos and eating Chef prepared delicious Peruvian cuisine all while staying in a comfortable Hacienda in the Sacred Valley shaded by towering Eucalyptus trees. Meals, ensuite rooms, transfers to sites*, tours*, museums included.
Premium Member Sharon Rusch Shaver will be sharing 40 years experience traveling and painting plein air with daily demos and private instruction. All mediums and levels of ability. Join us for this exciting Artist-Adventure!$2,650 all inclusive*.
Optional non-painting Machu Picchu overnight excursion-tour available as an add-on. A very limited number of places are available on this Adventure so be sure to reserve your space early! https://adventure-artists.com/journeys/peru-2018/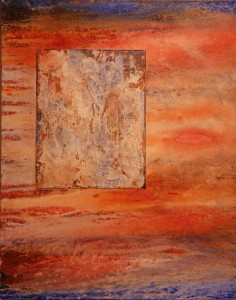 Transition
Featured Artist
Painting is my passion and joy.  My process is intuitive, though informed by good composition and design principles.  I paint what I remember, or think about, or feel, or just what comes off my hands to the brush to the canvas.  Texture and color are of primary importance to me.  I typically choose my support, texture it, select my palette, and go.  There is nothing more satisfying to me than watching paint run and move.  I love the surprises. I experiment and learn constantly.  It is a remarkable journey.  One I am pleased to share with you.