Dear Artist,
"This is why you must love life," says Bernadette Fox, the artist-turned-wife-and-mother in Maria Semple's 2012 comedic novel about art, failure and the domestic cage. "In one day you're offering up your social security number to the Russian Mafia; two weeks later you're using the word calve as a verb." Bernadette, a once-lauded star-chitect is languishing in the suburbs of Seattle, unable to put her finger on the cause of her erratic behavior, anxiety, sleeplessness and misanthropy. She loves her husband and child, but something has gone terribly wrong with herself. When Bernadette sees her mentor Paul after 21 years, she spews a tightly packed monologue on the meaningless frustrations of her day-to-day. Paul receives the broken dam with the clarity of fact: "Are you done?" he replies. "You can't honestly believe any of this nonsense. People like you must create. If you don't create, Bernadette, you will become a menace to society."
If you're a creative person, the secret to loving life is work. While simple to demote when other human callings present themselves and easy to drop when the inevitable difficulties of true innovation and elbow grease arrive, work gestates at the heart of your happiness and self-hood. For creative people, there is no substitute for work — no matter how temporarily comfortable or demanding.
A friend who is a wife, mother of three and a shift-working, practicing nurse midwife, recently texted me the results of a study. The journal piece was called Women Are Not Better at Multitasking. They Just Do More Work, Studies Show. Apparently, no one is good at multitasking. When asked what it felt like during the rush hour at the Tastee Diner where he works in Bethesda, MD, short order cook Shawn Swinson said, "Like you're in an insane asylum. It's almost unbearable." I couldn't help but think of Bernadette. On the flip side, idleness, purposelessness, procrastination and distraction are equally soul-destroying, especially if there's an alternate story to be coaxed and toiled into existence through work. "It is necessary to work, if not from inclination, at least from despair," wrote Charles Baudelaire. "Everything considered, work is less boring than amusing oneself."
Sincerely,
Sara
PS: "Create like a god, command like a king, work like a slave." (Constantin Brancusi)
Esoterica: "We'd pass icebergs floating in the middle of the ocean," Bernadette relays in the third act of her story, after she's set her mind to what needs to happen in order for her to break her own funk. "They were gigantic, with strange formations carved into them. They were so haunting and majestic you could feel your heart break, but really they're just chunks of ice and they mean nothing." In that nothing — of appreciation, of inspiration, of frustration and the vacuum of space that waits for you — is your highest expression and most tender, explored and challenged self. "Work isn't to make money," wrote Marc Chagall. "You work to justify life."
Richard Linklater's film adaptation of Maria Semple's novel Where'd You Go, Bernadette is currently in theatres.
"To find joy in work is to discover the fountain of youth." (Pearl S. Buck)
The Letters: Vol. 1 and 2, narrated by Dave Genn, are available for download on Amazon, here. Proceeds of sales contribute to the production of The Painter's Keys.
"Without work all life goes rotten." (Albert Camus)
Featured Workshop
October 11, 2019 to October 16, 2019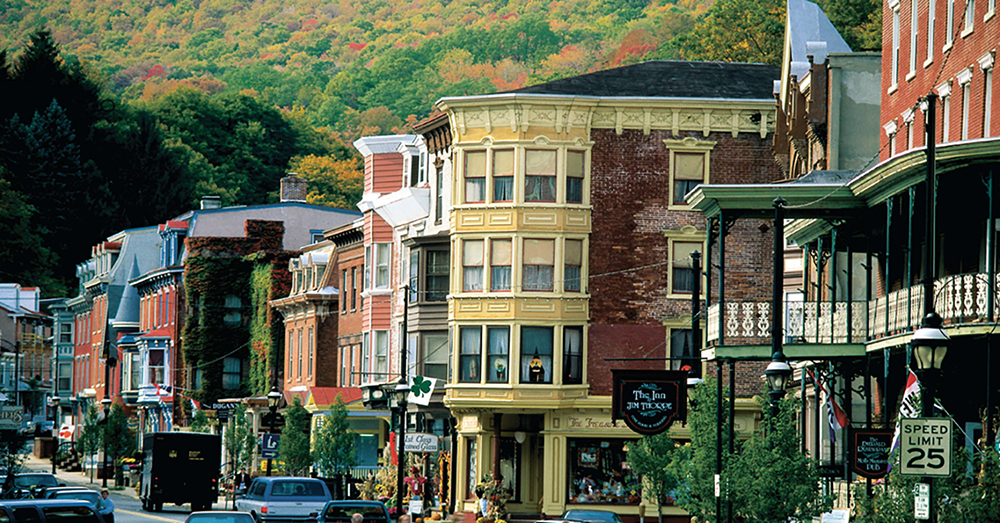 Join David Beale for his annual fall water media workshop sponsored by the Picture House!  This year we will paint in the scenic Southern slopes of the Poconos around the town of Jim Thorpe, PA. The dates are from Friday, October 11 to Wednesday, October 16, 2019.
The workshop will be taught by David Beale, popular watercolor instructor and owner of the Picture House.  See David's work at davidbealeart.com
David has taught workshops across the United States and abroad throughout Ireland, on Lake Como in Italy and in Barcelona, Spain. 
For details, see Painting Autumn in the Poconos.
Featured Artist
My aim as a painter is to bring to life a slice of the world as I experience it. Light, color and form are my vocabulary.