Dear Artist,
I'm laptopping you from a quiet nook in the garden of Audubon House, a small museum in Key West, Florida. In April of 1832, Audubon stayed in this house and counted nineteen species right here in this garden. He also painted some of the locals including the Roseate Spoonbill (I saw five of these overhead this morning), the Brown Pelican and the Great White Heron. Now the evening sky glows and beyond the quay pelicans are diving in the last light.
John James Audubon (1785-1851) was born in Haiti, the son of a chambermaid and a French sea captain. Educated in France, he moved to the USA in 1803 in order to avoid conscription in Napoleon's army. Living as a naturalist, hunter and birder he made small coin as a portraitist and art teacher. Several attempts at commerce failed. Along the way he devised a plan to paint a complete record of the birds of North America. Unable to find a local publisher, Audubon went to England in 1826 and linked up with an engraver named Robert Havell. The result was the publication of The Birds of America, four volumes of 435 hand-tinted aquatints. These folios are now among the most famous and prized books in the world.
Audubon was a boastful, obstreperous fellow. With his long, bear-greased hair, black frock coat and pantaloons, he cut an odd figure. He remained focused on his project for more than twenty years. When he was on a roll he employed assistants to paint leafy bracts and backgrounds. He worked in watercolour, pastel, collage, graphite and oil — sometimes all in one painting. Birds were shot and wired up in lifelike poses. Museums cooperated by supplying the skins of birds he could not find in life.
Finding subscribers was often his main job. He signed up the nobility and gentry on both sides of the Atlantic. Monthly or yearly payments were made in exchange for serial deliveries — five prints at a time, flat in a tin box. By the time Audubon completed the set many of his subscribers were dead or had lost interest. There were perhaps about 160 of the edition completed. Audubon died at 66, probably of Alzheimer's. Lucy, his widow, sold some of the copper plates for scrap, and died poor.
Best regards,
Robert
PS: "Audubon was his own best public relations agent, providing newspapers with interesting letters and stories about himself. His bravery and endurance in search of new species of birds and his progress in producing the prints made good copy. Editors and reporters expanded, dramatized and glorified the reputation of this appealing, romantic figure." (Annette Blaugrund, The Artist as Entrepreneur)
Esoterica: The public was struck by the complex and graphic drama in many of Audubon's paintings. Some, such as Wood Duck and Carolina Parakeet are hard to beat by even the top bird painters working today.
This letter was originally published as "Of Audubon and birds" on January 27, 2004.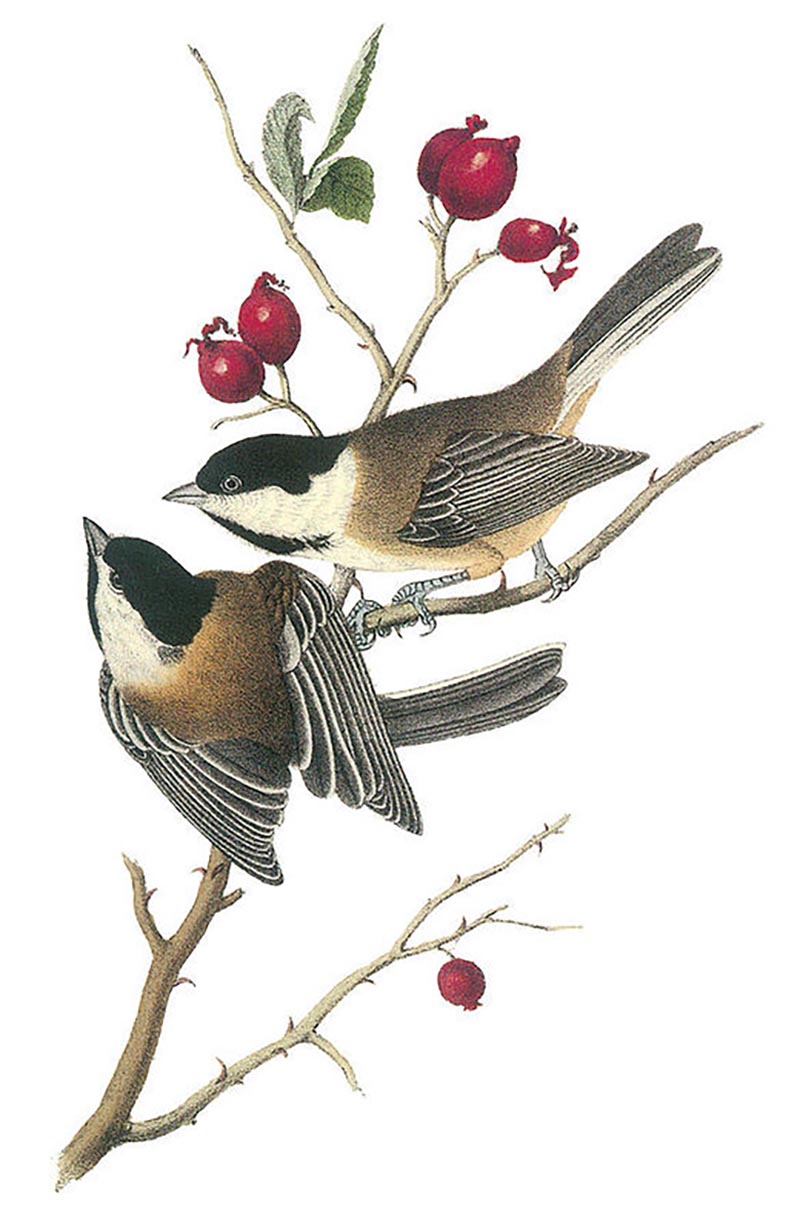 Sara Genn: New Paintings runs until November 2, 2018 at Voltz Clarke Gallery, 141 East 62nd Street, New York City. If you're in the neighbourhood, we would love to see you there.
https://voltzclarke.com/exhibitions/sara-genn-exhibition/
"A true conservationist is a man who knows that the world is not given by his fathers but borrowed from his children." (John James Audubon)

Featured Artist
My aim as a painter is to bring to life a slice of the world as I experience it. Light, color and form are my vocabulary.