Dear Artist,
This morning Pamela Haddock of Sylva, NC, wrote, "Our art association is in a quandary. One of the requirements of our well-attended and successful group shows is that all work has to be original, with no reproductions. We make an exception for photographers. Now some of our painting members want to keep and enjoy their own originals and are busy making giclees. They want to show and sell them. Some club members don't want this. I can't see what the fuss is about — it seems they're reproductions just like photos. What do you think about having prints among our originals?"
Thanks, Pamela. With the low cost and easy availability of giclees, this question is rankling a lot of art clubs these days. While preciousness of original art is a factor, there are many reasons for duplication, not the least of which is the potential extension of financial return. Further, some artists are getting the idea that their art is worth more if it is reproduced. I've noticed that this concept works for some artists and not for others. I've also talked to disappointed potential buyers who were sad to report an overabundance of prints. "Do these artists love painting, or do they just want to capitalize on it?" they ask. Somehow, there's still something pure about an original.
While some clubs continue to disallow reproductions, some others are in the throes of a print epidemic. There's a happy middle ground that tests the waters for both: Exhibit prints and originals in two distinct areas of the venue — and have them clearly marked and advertised as such. Print seekers will move to the print section, while the purists will go to the originals. If the show is nicely balanced, with no great shortage of either, club members can observe the current tides.
Another solution is for a club to make print access available to all members. An ensuing show can be all reproductions. This can actually stimulate some interest in a community that may be weary of art-club events. Further, it permits artists to access and print from better originals that may already be sold and out in the community. While it's understood that artists continue to own the copyrights to their work, unless they have sold the rights separately, owners are often, but not always, pleased by the compliment.
Best regards,
Robert
PS: "They're building walls faster than we can make original art to go on it. Reproductions are the answer." (Kiff Holland)
Esoterica: The ongoing problem with ubiquitous reproductions is what to do with genuine prints. Some folks do engravings, serigraphs, stone-lithos and other handmade, limited-edition works of art. I, for one, don't like to see traditional print-art being marginalized, and mechanical reproduction has gone a long way in doing just that. This is one of the reasons dedicated printmakers tend to avoid clubs. Putting up a sign that says "Genuine prints — this way" won't cut it either, unless you feel a donnybrook is needed for club publicity.
This letter was originally published as "Prints or originals?" on February 22, 2008.
Have you considered a Premium Artist Listing?  With each letter, an artist is featured at the bottom of this page. The Premium Artist Listings are a means of connecting artist subscribers through their work.  Proceeds from each listing contribute to the production of The Painter's Keys. 
"What any true painting touches is an absence – an absence of which without the painting, we might be unaware. And that would be our loss." (John Berger)
Featured Workshop
April 5, 2020 to April 11, 2020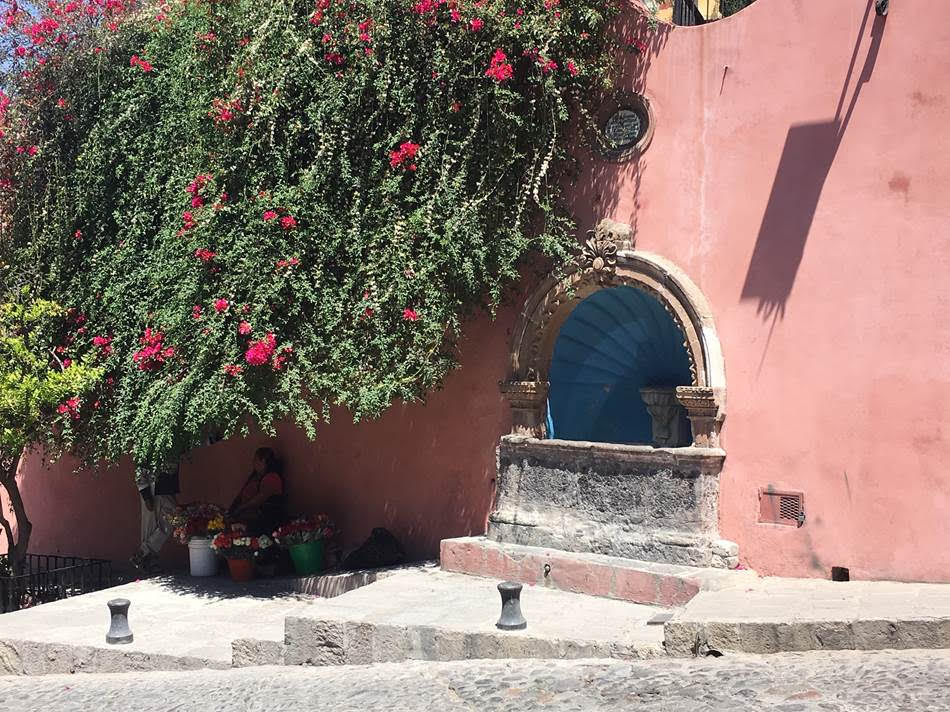 Join painter/author Ellie Harold in sunny Mexico for a week of immersion in a facilitated discovery of your deepest and most essential artist self. If you're feeling blocked, thwarted or simply longing for a more meaningful expression, the retreat is a unique opportunity to focus on your life/art purpose, discover new directions and explore next steps. You'll enjoy your own room in the charming Casa de la Noche in San Miguel's Historic Centro district, painting and writing (with materials provided), guided reflections and focused discussion with plenty of time to explore the color and culture of this vibrant art city. Created with the needs of mature women in mind, this retreat focuses on process rather than product and is for both experienced and novice art-makers. Limited to 12. Register by November 30 to receive Early Bird free shuttle. One Discounted Spot Now Open! Click here for a full description, photos and testimonials from past participants.
Featured Artist
Shawn's paintings evoke the feelings of the West Coast, its shores and islands, ponds and lakes.