Yesterday, Brian Crawford Young of Inverness, Scotland, wrote, "I've been having a crisis since I got back from a wonderful residency at the Art Students' League, Vytlacil Campus in Rockland County, New York. The ambience was great, the staff helpful, the scenery brilliant, and the quick access to Manhattan exciting. But when I got home to the Highlands of Scotland everything crunched to a halt. All my fears and self-doubts emerged and creativity stopped. Any thoughts on this sort of blues?"
Thanks, Brian. You can get it after a residency, a show, a workshop, an art museum, or even going to a high-energy art centre. Just living in New York has put many fine painters into gridlock. The "What's the use?" attitude can come from too much excitement, influence, competitive talent, or the disorientation of commerce. One is confused, disheartened and jaded.
The good news is that artists can come out of this if they really want to. There are cures. Here are three:
The sherbet cure. Like sherbet after the main course, take a couple of days of de-briefing. Intense influence has scrambled your cerebral neurons. You need to re-boot. I'd take a long walk in the heather and top it off with a few single malts. Near Inverness, I know just the places.
The solitary confinement cure. While any sort of intensity and learning is great, an artist also needs a private vacuum in which to gather thoughts and re-unite with personal processes. In the words of the writer Annie Dillard, "You need a room with no view so memory can meet imagination in the dark." Leaving your intense experience and exciting environment behind, your work must now come out of you. Too many lambs spoil the haggis.
The forced beginning cure. This is where you puff yourself up, squeeze paint and dig in. Awkward at first, the processes that sustained you before, augmented by what you have recently learned, will gradually take over and you'll be your old self again. You must know that people have risen again in their studios after a bout of major trauma. It's been done before.
Fact is, the pursuit of art is a delicate balance between influence and self-assertiveness. As self-realized artists we all have different levels of tolerance for this mystery. Influence is like Scotch; it's good to know your personal limit.
Best regards,
Robert
PS: "Most people are other people. Their thoughts are someone else's opinions, their lives a mimicry, their passions a quotation." (Oscar Wilde) "Be selective about your external influences." (Brian Tracy)
Esoterica: Excessive influence, even from the work of others in art magazines or books, can lead to malfunctions of the creative spirit. Fen Lansdowne, the brilliant and widely-published bird painter who recently passed away, suffered from a lifelong malady called "The Imposter Syndrome." Comparing himself to others sent Fen into a dark and angry funk that sometimes lasted weeks. When he figured out the cure, it was pretty straightforward: Watch birds. Do drawings. Paint birds.
This letter was originally published as "Fighting the blues" on November 30, 2010.
The Letters: Vol. 1 and 2, narrated by Dave Genn, are available for download on Amazon, here. Proceeds of sales contribute to the production of The Painter's Keys.
"I had been my whole life a bell, and never knew it until at that moment I was lifted and struck." (Annie Dillard)
Featured Workshop
February 19, 2020 to February 26, 2020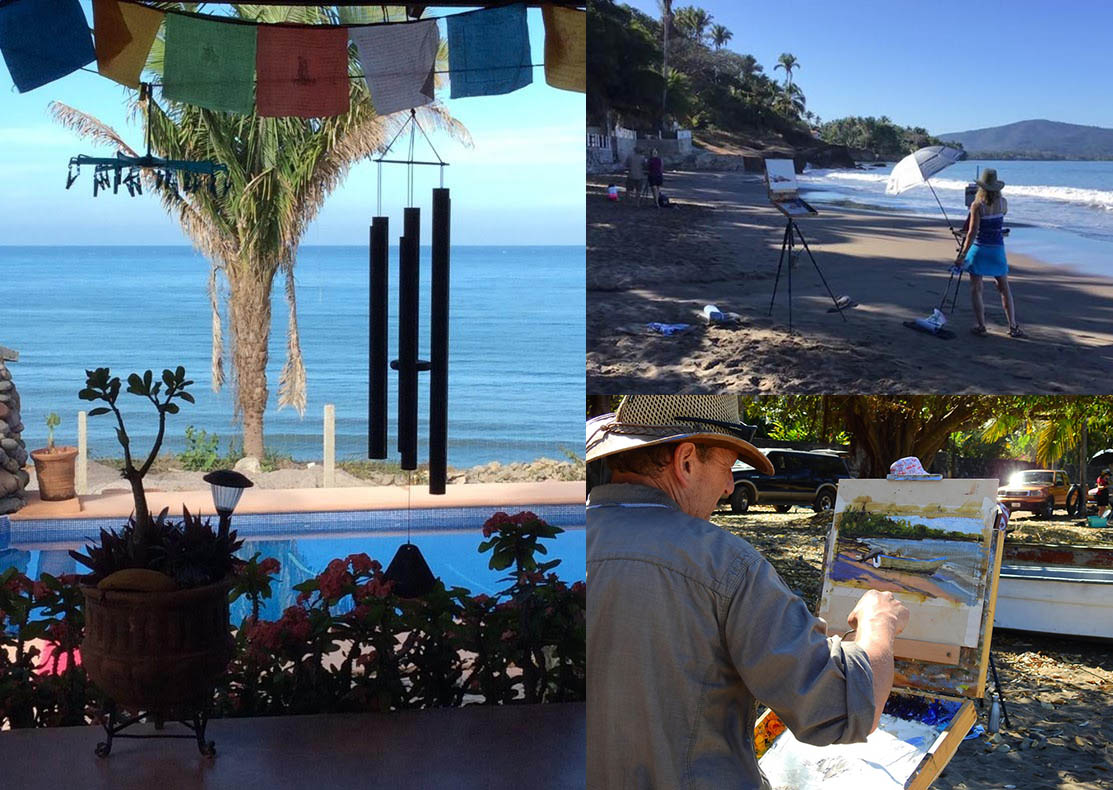 If you live in the cold north like I do, this is the BEST thing you can do with a February – believe me! Join me, Hermann Brandt for my 4th annual PLEIN AIR workshop/retreat on the west coast of sunny Mexico. Casa Buena Art Retreat Center is a beautiful private residence overlooking the ocean. While our vivacious hostess, Jane Romanishko takes care of almost every need, I will guide you through the process of identifying, designing, composing and painting the gorgeous land and seascape that surrounds us. Medium: oil or acrylic.
At the end of each day, we gather on the veranda by the pool and critique our work – it's a beautiful thing :-)
I endeavour to run a friendly, encouraging, no-pressure workshop so beginners are welcome. Minimum of 6 participants. IMPORTANT: Registration by 1 Dec 2019
I look forward to painting with you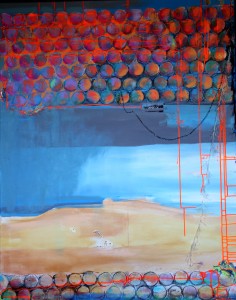 Hurricane
Featured Artist
I'm a contemporary painter who loves to travel the world over finding pictures to paint, and capture on photo…check out my website and travel with me on my blog "The Traveling Artist Blog."  http://www.meljosieart.com