Dear Artist,
There are lots of reasons to paint. This morning's inbox included about a dozen. They ranged from "spiritual need" to "$1800.00." Another subscriber mentioned, "A nice memorial for my friend's gerbil 'Alice,' who recently passed away." After her lengthy explanation I was not sure if it was her friend or the gerbil she was memorializing. Then there was the guy who said he was painting today because he didn't feel like mowing the lawn. Ah yes, Spring. "Spring has sprung, the grass is riz. I wonder where the mower is?"
But I digress. No matter how seemingly banal your painting motivation might be, something else can be implicit in virtually every project. You just need to think of art-making as a form of tribute. A tribute, according to the Oxford Dictionary, is "a thing said, done or given as a mark of respect." When you think of it, all of nature and a great deal of what mankind has done are worthy of tribute. Further, when you consider appreciation of beauty or history or even the possibility of life enhancement, our art takes on greater meaning and more power.
There's a simple way to put this idea into action. When you approach a subject or a motif, pause and contemplate. Ask yourself what a possible back-story might be. Recently, Peter Segnitz and I made a little video that tries to describe this attitude. It's called "Painting as Tribute" and we've put it at the bottom of this letter. Some of us may come by this attitude quite naturally. For others, it's easy to get stuck in the gumbo of commercialism or clock watching, as if we had a job in a gerbil wheel factory. While our work has job-like elements, it's not really a job. It's a calling. It's a supreme opportunity to honour and make permanent our time and place in the nature of things. With such an attitude, there's a greater imperative to do it well.
Best regards,
Robert
PS: "The artist fills space with an attitude. The attitude never comes from himself alone." (Willem de Kooning)
Esoterica: Without getting sidetracked by the self-importance of our creative missions, we all have an obligation to try to extract the maximum from every opportunity. Even that tiny gerbil — what a temple of design, miniaturization, spirit, persistence, forward planning. What wondrous lungs, heart, brain, nervous and digestive system. What miracle its DNA carried to her offspring from every cell. That gerbil is a subject so noble, so holy, that it deserves a considered attitude. "The whole world is a church." (Sylvain of Athos)
This letter was originally published as "Painting as tribute" on April 29, 2011.
I wish each and every one of you well during this global health crisis and encourage you to flatten the curve by staying at home with your creative materials. I hope our Painter's Keys community can be a source of friendship and creative inspiration during this time and always.
In friendship, Sara 
Have you considered a Premium Artist Listing?  With each letter, an artist is featured at the bottom of this page. The Premium Artist Listings are a means of connecting artist subscribers through their work. Proceeds from each listing contribute to the production of The Painter's Keys. 
"The world is so full of a number of things, I'm sure we should all be as happy as kings." (Robert Louis Stevenson)
Featured Workshop
August 19, 2020 to August 21, 2020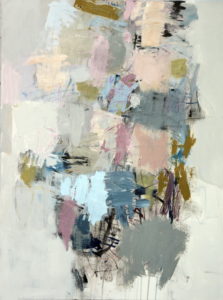 Have some experience painting, but want to explore the elements of non-objective painting in more depth, increase your confidence and creative intelligence? Boldly Abstract 2 is for you.  As in Boldly Abstract 1 we will cover aspects of color, composition and mark making however through a series of more challenging exercises meant for those with more painting experience. Learn how to fix an unsatisfying painting.  We will share our extensive knowledge of the art business with you, covering such topics as the mechanics of running your own art business, applying to galleries and the ins and outs participation in art fairs.   
August 19, 20 and 21
9 am to 4:30 pm
$950  Bring a friend and save $50 each.  Take both workshops and save $100
https://artbycat.com/page/1-Workshops-Prints.html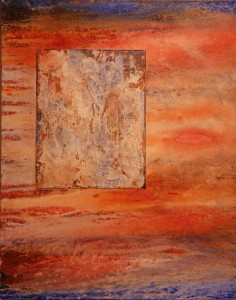 Transition
Featured Artist
Painting is my passion and joy.  My process is intuitive, though informed by good composition and design principles.  I paint what I remember, or think about, or feel, or just what comes off my hands to the brush to the canvas.  Texture and color are of primary importance to me.  I typically choose my support, texture it, select my palette, and go.  There is nothing more satisfying to me than watching paint run and move.  I love the surprises. I experiment and learn constantly.  It is a remarkable journey.  One I am pleased to share with you.