Dear Artist,
Yesterday, Carol Currie wrote, "My greatest dilemma is whether I should pursue studies at university. I am a self-taught artist and doing well on my own. My next step as an artist is to work on enough pieces to apply for galleries. Currently, I'm 25% there. I guess the 'father' in me says I need to have a back-up plan, and for me that would be teaching art at college or university level. I do like the idea of sharing information with colleagues as well as expanding ideas and processes. I figure that will be best done at the higher level. What do you and your readers think about colleges and universities, or should I continue on the singular path?"
Thanks for that, Carol. An aspiring creative person such as yourself begins to see that some people are cut out to be artists and others are better as arts advocates and communicators. Knowing yourself and what you really want from life is what's important. If you're wired for art-making you will find it difficult to go in any other direction. While I'm naturally in favor of higher education, you ought to understand the difference between artistic literacy and artistic mastery. The former can be taught and the latter must be found and developed privately. Also, the downside of higher education is the "poisonous pedagogy" that goes on these days, particularly in the art department. It has been noted by many "successful artists" that "successful artists" are those who have not been to university. Many have however received a foundation at a college, and have known when to say "enough." Many are mainly self-taught.
Educational enrichment for its own sake — which may have nothing to do with getting a degree or providing a "back-up" — is its own reward. As Socrates said 2400 years ago, "The unexamined life is not worth living."
If you are unsure about university I suggest that you go to a remote cabin for a finite time — six months or a year — and give yourself an intense, self-directed book-education in whatever direction your fancy takes. Take your brushes, of course, and enough canvases to sink a battleship. If you find you are going nuts without using this stuff up, you might just have your answer. The experience definitely won't hurt you.
Best regards,
Robert
PS: "It is the mark of an educated mind to be able to entertain a thought without accepting it." (Aristotle)
Esoterica: Currently popular examples of poisonous pedagogy include "Painting is dead." "Cleverness is suspect." "Angst is in." "If you are making a decent living at art, you are probably already corrupted." While these sorts of attitudes may have philosophic value for the examined life, they can be counterproductive to those who may wish to set their sights on being independent creators.
This letter was originally published as "The greatest dilemma" on June 29, 2004.
Have you considered a Premium Artist Listing?  With each letter, an artist is featured at the bottom of this page. The Premium Artist Listings are a means of connecting artist subscribers through their work. Proceeds from each listing contribute to the production of The Painter's Keys. 
"All education must be self-education." (Robert Henri)
Featured Workshop
January 23, 2022 to January 30, 2022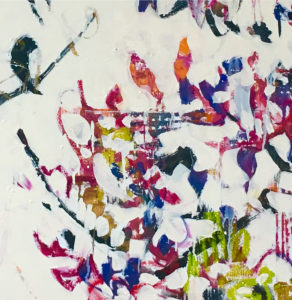 Join Ellie Harold for "Intuitive Painting: Permission to Paint Expressively," designed especially for mature women artists of all skill levels who wish to explore this medium for soulful exploration. The retreat provides attractive accommodations (your own room!) along with lightly structured activities for centering, relaxation and low stress art-making. You'll have plenty of free time to muse, paint, write and reflect while enjoying the colors, textures and flavors of San Miguel. This Retreat has the potential to transform not only your art but your life! You'll return home with a specific art "care plan" to assure support for further creating. Details at www.EllieHarold.com.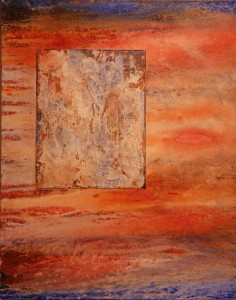 Transition
Featured Artist
Painting is my passion and joy.  My process is intuitive, though informed by good composition and design principles.  I paint what I remember, or think about, or feel, or just what comes off my hands to the brush to the canvas.  Texture and color are of primary importance to me.  I typically choose my support, texture it, select my palette, and go.  There is nothing more satisfying to me than watching paint run and move.  I love the surprises. I experiment and learn constantly.  It is a remarkable journey.  One I am pleased to share with you.