Dear Artist, Even though we are back on Standard time, the mornings are still dark. I enter the studio at six, open the email and give yesterday's paintings the casual glance that tells what the previous evening could not. Stepping out into the mist with Dorothy, we catch sight of hurrying raccoons — two adults and two young-of-the-year — silhouetted for a moment by the last electric light before the forest. Fog is snagged like Halloween on the high cedars and firs, their tops disappearing above. Below, the familiar path winds darkly through the cathedral, the forest floor musky as truffles and wet with dew and the eyes of autumn spiders. A Winter wren notes her privacy from a snowberry bush. Somewhere up ahead a Barred owl calls and a nearer one, perhaps an errant mate, calls back, overlapping in a higher, more ladylike return. Then I'm wondering if it's the female owl whose voice is deeper. This morning we have no flashlight or camera or brush — it's a time of thought and feeling, a time for the day's plans to unfurl. Dorothy runs doggedly off leash, her map of odours confirmed by her superior nose — she needs no light to travel. Perhaps this will be the best of her day. Maybe mine, too. It seems our brains don't do their best when pressed into service or called upon to produce. Walking, resting, even lathering shampoo are apparently the better times for thinking, especially thinking ahead. Recent research confirms that the best thinking happens when we're mildly engaged in something else. Something pleasant, routine, distracting. In the institution of the time-honoured walk, the best ideas are issued in the second half. Feet wander. The mind does, too. We return via the busy roadway where commuters are now releasing themselves to the far away city. Their hands are on Starbucks, their ears on traffic reports or the hands-free for their stockbrokers. As dawn truly breaks, engines hum their thinking mantras toward the highways of commerce. Dorothy and I are dawdling. According to top psychologists, as well as Henry David Thoreau, Robert Frost and William Wordsworth, taking time for a walk figures things out and adds joy and efficiency to the day ahead. Best regards, Robert PS: "Spontaneous, wandering thought is now viewed by brain scientists as a critical aspect of healthy functioning." (Mark Fenske, co-author of
The Winner's Brain: 8 Strategies Great Minds Use to Achieve Success
) Esoterica: Back in the studio, coffee in hand and Dorothy dealing with her daily prosciutto, the studio computer is anxiously blinking. "How do you varnish acrylics?" "Which black is best — Carbon, Ivory or Mars?" "Should I try to get another source of income?" "How do you prime Mahogany?" "Should I go to art school?" "How do you approach dealers?" "How do I get inspired?" "How do I get ideas?"
Inspiration arrives 'picking stalls'
by Lanie Frick, Licking MO, USA The more I get out and ride my horse the more productive I am. There's a nice flow of ideas after a good ride. Best though are the ideas and inspiration that happen while picking stalls, a part of regular horse care and maintenance. For those unfamiliar with "picking stalls" it is the manual process of sifting out horse manure from stall shavings using a special pitchfork called an apple picker. The waste is then pitched into a wheelbarrow to be rolled out and dumped on the compost pile. Other horse owners have experienced this phenomenon and we have often wondered why this task yields such positive results. Maybe the research you mentioned has discovered the answer. Or maybe it has something to do with getting the manure out making room for new.
There are 2 comments for
Inspiration arrives 'picking stalls'
by Lanie Frick
Capturing the opportunity
by Majda Zorko, Slovenia I am doing the same thing on the other side of the world — Slovenia! As well, I'm printing your walking letter out and pasting it in my sketchbook. Regarding entering the studio, here is a thought from Philip Guston that I find inspiring: "I go to the studio everyday because one day I may go and the Angel will be there. What if I don't go and the Angel comes?" Listening to Leonard Cohen who recently held a concert here, adds to the atmosphere, too.
There is 1 comment for
Capturing the opportunity
by Majda Zorko
The wellsprings of creativity
by Teresa Chow, Vancouver, BC, Canada Your description of your morning calmness has a Zen quality to it. It's serene and blissful until the world wakes up and get on with the daily car commute and humdrum for the day. Nothing wrong with that; it's what drives the economy and boy do we need a recovery. You're letting your mind wander with no specific agenda or deadlines; not too many people can enjoy this luxury. Recently, I told my artist friends that I have not picked up a brush or paint for almost 2 months. Their mouths dropped and they were shocked. Consider time is a luxury commodity that one cannot buy or trade. I work full time and have a household to keep. By 10:00 pm I'm so done. When my painting juice is flowing, I paint overnight and watch the stars changing over the sky and then by 5:00 am, dawn awakens with distant twitting sound of a young bird calling for breakfast. One of my friends mentioned an interesting aspect "When you're stressed and you have so many other things happening, you cannot switch off your brain and become calm and collected. Creativity requires your brain to switch off and concentrate on what's in front of you — a blank canvas. He is absolutely right!!! Your article reflects that you have the time and your mind is relaxed. Creativity is a combination of inspiration and skills but, more importantly, a relaxed atmosphere and a wandering mind.
There are 2 comments for
The wellsprings of creativity
by Teresa Chow
Early morning walk sets the tone for the day
by Adrienne Moore, Vancouver, BC, Canada Dog owners who are passionate about their pets and their painting enjoy a privilege. Perhaps it is because we have an obligation to get out there and walk. In my area it is a beach near my studio and as the day unfolds my imagination is switching to high gear as I observe the antics of Chewbie, my dog playing with the many distractions thrown up by nature. Multiple images unfold. A seal scanning the water sends him swimming madly off in any direction to locate this unusual creature. The driftwood smells, new tracks on the sand absorbs him for a moment, perhaps the scent of a raccoon or a wandering skunk. Chewbie will identify it his way sniffing and engaging his interest. However, the salmon run had him totally enthralled and a trifle puzzled as he attempted to locate the migrating salmon appearing and disappearing without reason. On the walk to enjoy to meet up and talk to other likely souls running their own dog show on the beach and no matter what the elements may bring, the early morning walk sets the tone for the day in the studio.
There is 1 comment for
Early morning walk sets the tone for the day
by Adrienne Moore
The morning after
by Andrew Sookrah, Toronto, ON, Canada Your comment, "and give yesterday's paintings the casual glance that tells what the previous evening could not" certainly rang true. I paint in the Third Floor Painting Sessions at the Arts & Letters Club of Toronto, Ontario and the work I do there on that day is usually best reviewed the next day when the thoughts which drove decisions on that day have drained from my mind. I can see with some clarity decisions taken that are either celebrated or need to be adjusted (never regretted).
There is 1 comment for
The morning after
by Andrew Sookrah
Getting back in the groove
by Richard Mason, Howell, NJ, USA Survival of the fittest got me thinking about why I was having trouble getting back in the groove after a recent surgery. Guess I'm mutating; I keep thinking of different ways to put something in my work that I haven't found or created yet. I'm tired of ho humming and being content with the same old thing. You expressed so well how our world works concerning art. I too enjoy a morning walk but mine is with a feline named Trouble. He lives up to his name, constantly trying to save the seed supply in the feeder but unfortunately for him his leash won't let him reach and the birds are safe and the sunflower seed gets consumed. It is a time to think and enjoy random thoughts.
Beauty of being in the moment
by Kristine Fretheim, Maple Grove, MN, USA What about the morning walk of a city artist making her way to the warehouse studio? If only we all could tune in to each moment, no matter where we are, and experience the wondrous beauty that's right here. Even if it's spit on the sidewalk and navigating sparkling shards of glass from a broken beer bottle.
There are 2 comments for
Beauty of being in the moment
by Kristine Fretheim
Walking the ditches
by Barbara Clark, Corrales, NM, USA Walter, my 13-year-old Border Collie mix, and I walk the ditches every morning rain or shine. But it's usually "shine" as we can boast about 356 days a year of sunshine. We live in Corrales, New Mexico which is about 20 miles from the Sandia Mountain range and we get to watch the sun peek up over the mountains while we walk the irrigation ditches. These sets of ditches are the lifeblood of the area, having provided water to the farmers for several hundred years. We often see raccoons, hawks, muskrats, gopher holes (never see the gophers), and coyotes on these ditches lined with stately, gnarly and beautiful cottonwood trees and horse farms. And although we are in the desert, it does get chilly here. I think this morning was in the range of 26 degrees which means a coat and hat for me, a built in fur coat for Walter. I watch the seasons change via the different plants, birds, flowers and tree foliage, along with the sky, sun and the smells, then I go to work. It's my fiftieth year as a full time artist.
There is 1 comment for
Walking the ditches
by Barbara Clark
The beautiful Pacific North West
by Vicki Gorman, Gladstone, OR, USA Like you, I am blessed to live in the beautiful Pacific North West and from your word picture I could see and almost smell the loveliness of our beautiful forests. I'm about to grab my husband by the hand and go for a walk in this lovely morning! I've been painting for a little over three years and recently won an award in the fall show at the Watercolor Society of Oregon's convention.
There are 7 comments for
The beautiful Pacific North West
by Vicki Gorman
Nature is the ultimate artist
by Paul deMarrais, TN, USA A walk is a great start to the day. I used to be a cat lover but I've gone over to the dogs. My wife and I like to take our three dogs out to an adjoining pasture for short but inspiring journeys. I get a contact high watching the unabashed joy and enthusiasm our boys display. They are totally immersed in the moment, at one with their animal natures with their keen noses pressed to the ground. For smart creatures we humans can be really dumb. We've lost our connection to nature to commune instead with the false gods of Verizon and AT&T and with all the mindless and trivial gizmos of technology. Our hunting nature usually ends up at a drive through window. Nature has so much to teach. I remember reading at how the Wright brothers spent hours observing vultures in their quest for unlocking the mysteries of flight. I love watching them myself as they swirl high above me riding the invisible columns of warm air. Late fall is one of my favorite times of year. Butterflies enjoy their final moments of sun-fueled freedom. Dried wildflowers give off a soft muted palette of pinks, browns and lavenders. Curled white branches of Sycamores shimmer in the low sunlight. Nature is the ultimate artist and expression of our spirituality.
Morning blessing
by Barrett Edwards, Naples, FL, USA I woke, sat at my computer with my morning steamy cup, and there was your letter. So beautifully written I immediately read it twice and then yet again. I wanted to breathe in the tranquility of your words, walk with my ears tuned to the wren's call, feel the mist on my cheeks, and gather myself for a perfect day of painting. As the caregiver for my parents, and one who perpetually over-commits, I know I am blessed to be able to spend most of my days pushing oils into patterns that feed my soul. And now, as I step into another whirlwind, I have your lovely words as sanctuary. Now let's go paint something wonderful.
There are 3 comments for
Morning blessing
by Barrett Edwards
Archived Comments
Enjoy the past comments below for A morning walk…
Featured Workshop: Scott Burdick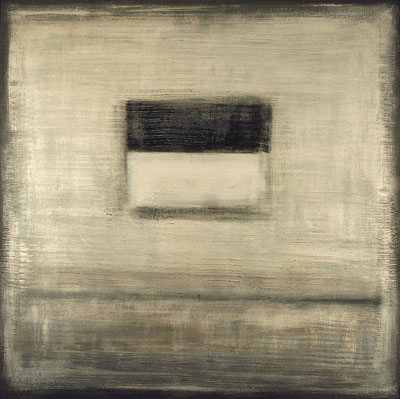 Illume
acrylic painting 42 x 42 inches by Marie Martin, Fountain Valley, CA, USA
You may be interested to know that artists from every state in the USA, every province in Canada, and at least 115 countries worldwide have visited these pages since January 1, 2013. That includes Paul Corby of Toronto, ON, Canada, who wrote, "Kenneth Clark liked to quote, 'It is solved by walking' a Quaker proverb." And also Abe Ghee who wrote, "Everything good happens on a walk. 'She was wrapped up and sold coming back from an old fashioned walk.' (
Irving Berlin
)"