Dear Artist,
I'm in my studio most mornings about five. As far as I can see, it has something to do with the idea that I might be able to fix the thing I was working on the day before. While it hasn't always been this way, lately it's been getting worse. Or better, depending on your point of view.
Studies by neuroscientist Dr. Ying-Hui Fu of the University of California indicate early risers may be living with a mutated gene. I can handle that. Familial Advanced Sleep Phase Syndrome (FASPS) is when people are early to bed and early to rise. They may also be healthy, wealthy and wise. Some FASPS folks like to get started in the middle of the night.
Mutant or not, I'm sure interested in the possible benefits. "When you set your mind on a problem," says the highly successful entrepreneurial mutant Dennis Parass, "you might set it aside at bedtime, but your brain will still be working on it. You go to bed with the problems on your mind and when you wake up your mind is more focused."
Fact is, it seems the solution is more often at hand when you enter the work area at a ridiculous hour. We mutants are in good company: Margaret Thatcher, Martha Stewart, Al Einstein, Ben Franklin, Pablo Picasso. Night-owling may be good too, but there's really something to be said for pre-dawn sorties. Wonderfully perverse is a day's work done before others have even negotiated the morning traffic. Here are a few thoughts for the mutant's ideal world:
You need to sleep until you wake up.
You need a good reason to wake up.
You need to take a guilt-free nap any time you need one.
As creativity and workmanship diminish with tiredness, you need think about coming to a full stop when you're overtired.
One of the greatest of all ploys is to simply leave something undone when you turn out the studio lights. This undone part may be a problematical area, or it may be one of those pleasurable passages where you know exactly what to do next. This alone primes the pump and propels the passion. Simple desire may be the key to early rising.
Best regards,
Robert
PS: "The more I want to get something done, the less I call it work." (Richard Bach)
Esoterica: According to Fu, more than a dozen tightly intertwined genes control the human body clock. The clock controls a variety of physical and behavioral cycles including fluctuations in alertness, heart rate, blood pressure and the immune system. They also play a role in determining drive, passion and creativity. In degree, fully one-third of the population is not naturally tuned to the standard 24-hour night/day cycle.
This letter was originally published as "In praise of early rising" on December 1, 2009.
The Letters: Vol. 1 and 2, narrated by Dave Genn, are available for download on Amazon, here. Proceeds of sales contribute to the production of The Painter's Keys. 
"My life has been regulated by insomnia." (Louise Bourgeois)
Featured Workshop
April 3, 2020 to April 5, 2020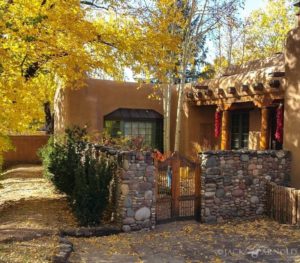 Join Julie Schumer and James Koskinas and take a leap into the unknown in this 2 1/2 day intensive acrylic workshop.  Through a series of structured exercises designed to help you loosen up, we will explore various elements of a non-objective painting including color, composition, and eye flow, line, value and texture using acrylic paint and a variety of mark making tools.
Bring your artistic passion and the willingness to try something different and gain a new perspective.  This workshop is available to all levels but is perfect for those new to abstract painting.  Cost is $595.00.  A materials list will be provided or materials can be provided for an additional $100.00
Featured Artist
Gardens are my enduring inspiration, and getting to the heart of the flower, my passion.