Dear Artist,
I was in the garage searching for last year's car antlers when Joe Blodgett pulled into the driveway. "You need to write a letter based on your subscribers," he said. "They're a pretty generous bunch." He was bearing Scotch so I invited him to the studio. "Not just the direct subscribers, but all those thousands of living artists who contribute to the Resource of Art Quotations," he said, holding a couple of my tumblers up to the light, checking for soap spots.
"I've been gathering stuff," he said, fumbling a sheet of foolscap while I dropped the ice. "'Artists are among the most generous of people. Perhaps inherent in the appreciation of creativity comes a deep, underlying love of humanity and our Earth.' That was from Kelly Borsheim of Cedar Creek, Texas," he said. "Good eh? I mean, this stuff is pure genius." He read from his list:
"Mickie Acierno wrote, 'I'm filled with gratitude for the ability to live the artist's life. In my studio. Being an artist. Every day.' And Hap Hagood: 'Be grateful for the talent you have, the people you've met, and the experiences from which you've benefited.' And Jim Rohn: 'There is no better opportunity to receive more than to be thankful for what you already have.
Thanksgiving opens up the windows of opportunity for ideas to flow your way.' And Linda Saccoccio: 'How fortunate we are to make our life's work centred on experiencing life with depth and creating a soulful response to it.' And Miles Patrick Yohnke: 'We can't catch kindness in a net or a gun. When kindness is given to you, it's by choice. One must adopt an attitude of gratitude.' And Janet Badger: 'You only get to keep what you give away.' And Jane Champagne: 'Generosity pays off in myriad ways.' And here's one of mine that you've never paid me for: 'Those works I've most profited by are the ones I've given away.' "
I told Joe I'd been meaning to straighten up with him. I asked him if he might like a nice pair of used antlers. Darned if he didn't take them. I gave him a painting, too.
Best regards,
Robert
PS: "Remember to be kind, thoughtful, grateful and generous." (Alyson B. Stanfield)
Esoterica: We started talking about how we become what we focus on — what we pay rapt attention to. When we are gracious and open to the miracles of the universe, the dynamics of human intercourse and the service of our art, we are in turn fed. We were fully into the spirit of Christmas. "I'm gonna go for it," I told Joe. "I'm gonna be a better person." He gave me the whole list. "Give whatever you're doing and whoever you are with the gift of your attention." (Jim Rohn)
Wishing each and every one of you happy holidays and the very best for 2020. Thank-you for your continued friendship. With gratitude, Sara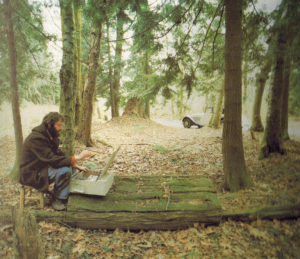 This letter was originally published as "The art of generosity" on December 24, 2010.
The Letters: Vol. 1 and 2, narrated by Dave Genn, are available for download on Amazon, here. Proceeds of sales contribute to the production of The Painter's Keys. 
"Love is energy of life." (Robert Browning)
Featured Workshop
June 7, 2020 to June 16, 2020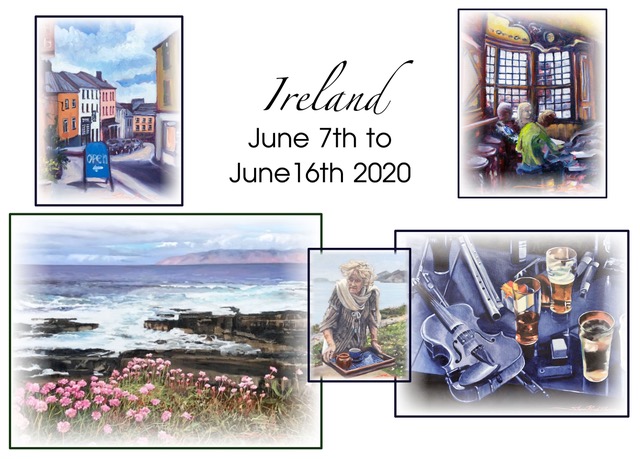 Join award-winning Plein air painter Sharon Rusch Shaver as she conducts her next exciting workshop to the Dingle Peninsula of Ireland. Painting daily in your chosen medium: oil; watercolor; pastel; pen and ink artists as well as photographers will find plenty of inspiration where the sea defines the life and creates excitement on this amazing Island. Daily demonstrations and one-on-one help will be provided for those wanting to learn how to work quickly capturing that changing light and color in their paintings.
Delicious chef prepared gourmet meals and a well-appointed ensuite rooms, as well as all ground transfers are included. All-inclusive* 9 nights accommodation, transfers, meals, and instruction. Go to: Adventure-Artists.com
Artist Sharon Rusch Shaver has postponed the Ireland Adventure until 2021. If you would like updated information about this an other upcoming adventures, you can get on her mailing list by visiting: Adventure-Artists
Join us!
Featured Artist
Christine Hanlon, whose work has been compared to that of Edward Hopper, creates 'urban landscapes which quietly exude atmosphere.'