Dear Artist,
I don't think our daily newspapers are going to be with us much longer. Right now we get two of them. They're delivered a few minutes apart in the early morning by two separate guys in gas guzzlers with challenged mufflers. Every time I step out to get them I think of trees. If I read the trees in bed they make a rustling noise that bothers Carol. The iPad is better. Paper books. Libraries are now places for homeless people to keep warm. The Kindles and other electronic readers will win out. You read what you want when and where you want to; no waiting for Amazon to deliver or the local library to open up. With electronic delivery, authors get paid just the same, perhaps more. Electronic books are easy to hold, and with their uniform, controllable lighting they cause less eyestrain.
Our postman, a really nice guy, is also pretty well toast. As the P.O. goes the way of the Druids — watch it — the institution will get more weird, more expensive and less efficient. When people get used to the various systems of electronic money transfer, cheques in the mail will be dead ducks. Junk mail will be pre-junked. By the way, did you know the frequency of letter writing is way up in the last decade? Who can compete with a legible email that gets to Hackensack right away and it's free? But look out. Fine art is on the way in.
In our gadgety, thing-happy society where Walmart and creeping meatballism threaten, painting is hot. Old fashioned as the shoeing of horses — about the same methodology for the last six hundred years — art fills a vital human need for life enhancement. Art reboots the cerebral cortex, teaches new skills to underutilized hands, arouses dormant sensitivities and promotes latent passions. If need be, art gives us something to talk about besides the kids, grandkids and celebrities, hence making us more interesting people. And it's cheap — a month of art supplies for the average Daumier is about the same as a round of golf. They're now estimating 12 million painters in North America. Our sources figure four percent of Western populations have paint and brushes, up from three percent two decades ago. More painters are painting today than in the whole history of art. Done well, art has lots of ploys, feels good, makes you proud, is so frustratingly difficult it makes grown men cry, and it's not golf.
Best regards,
Robert
PS: "All things you see will be changed, and out of their substance will make other things and again others so the world may be ever new." (Marcus Aurelius, AD 121-180)
Esoterica: As another year gets chucked into the circular file, we look back on a remarkable decade of change. For many of us it's meant a greater need for and appreciation of sanctuary. We catch ourselves daily in our work-spaces — whether tiny rooms or lofty studios — often contented, always challenged. These retreats are not soon to be closed. The studio is a place of dreams, and dreams, though always vulnerable, are good for us.
This letter was originally published as "Things to go and come" on December 31, 2010.
Have you considered a Premium Artist Listing?  With each letter, an artist is featured at the bottom of this page. The Premium Artist Listings are a means of connecting artist subscribers through their work. Proceeds from each listing contribute to the production of The Painter's Keys. 
"Art is not delivered like the morning paper; it has to be stolen from Mount Olympus." (Wayne Thiebaud, 1920-2021)
Featured Workshop
January 23, 2022 to January 30, 2022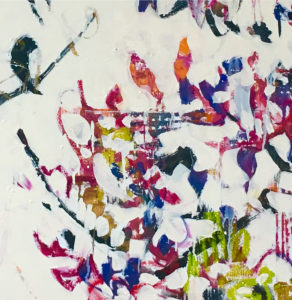 Join Ellie Harold for "Intuitive Painting: Permission to Paint Expressively," designed especially for mature women artists of all skill levels who wish to explore this medium for soulful exploration. The retreat provides attractive accommodations (your own room!) along with lightly structured activities for centering, relaxation and low stress art-making. You'll have plenty of free time to muse, paint, write and reflect while enjoying the colors, textures and flavors of San Miguel. This Retreat has the potential to transform not only your art but your life! You'll return home with a specific art "care plan" to assure support for further creating. Details at www.EllieHarold.com.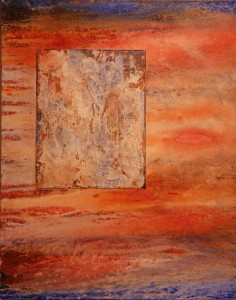 Transition
Featured Artist
Painting is my passion and joy.  My process is intuitive, though informed by good composition and design principles.  I paint what I remember, or think about, or feel, or just what comes off my hands to the brush to the canvas.  Texture and color are of primary importance to me.  I typically choose my support, texture it, select my palette, and go.  There is nothing more satisfying to me than watching paint run and move.  I love the surprises. I experiment and learn constantly.  It is a remarkable journey.  One I am pleased to share with you.