Dear Artist,
South of Arles on a small canal is a famous bridge: Pont de Langlois, or Langlois' Bridge, remains almost as Vincent Van Gogh would have seen it in 1888. Moved from its former site, today it's off a secondary road and fairly difficult to find. The air is full of lavender and asparagus. Ripening sunflowers nod like happy-faces. Black cypresses — those expressive exclamation points in the Provençal landscape — bow to an unseasonable mistral. On foot, I've been circling the bridge for an hour. There's not one view here, but at least a hundred. I set my box down on the remains of a stone weir, pull the cork on a local red and crack into a baguette. No one is around. It's time. I'm painting low, below the wind.
There's no tomorrow, no yesterday; nothing's happened since Napoleon. A solitary fisherman on the far bank swings his bamboo pole over the canal, then moves along, canvassing the water inch by inch as if the fish have been stationary for years. The brush moves here and there, sometimes struggling, sometimes with easy joy. My mind is drifting on the greater French rivers: the Somme, the Seine, the Meuse. By the time my systematic fisherman has disappeared from view, I have done what I can with this bridge. Not good, I think, but nevertheless a small miracle. In the pension tonight I'll lean on the maul-stick and tighten up the bits around the verticals. I know full well I'll find problems that I do not now see, and problems that are bothering me right now, won't then. And at the bedside table — there's always one — I'll repaint the sky around the bridge — smooth it out — so Vincent's swirls won't show.
Best regards,
Robert
PS: Now I understand
What you tried to say to me
And how you suffered for your sanity
And how you tried to set them free
They would not listen, they did not know how
Perhaps they'll listen now. (Don McLean)
Esoterica: Vincent sent his bridge painting to his brother Theo, hoping it would be sold in Amsterdam. Particular about details, Vincent specified that the painting "ought to be framed as follows: front Royal blue, the sides gold. The frame could also be covered in blue plush, but painted would be better."
This letter was originally published as "Tradition" on October 10, 2000.
[fbcomments url="http://clicks.robertgenn.com/tradition.php"]
Featured Workshop: Cheryl St. John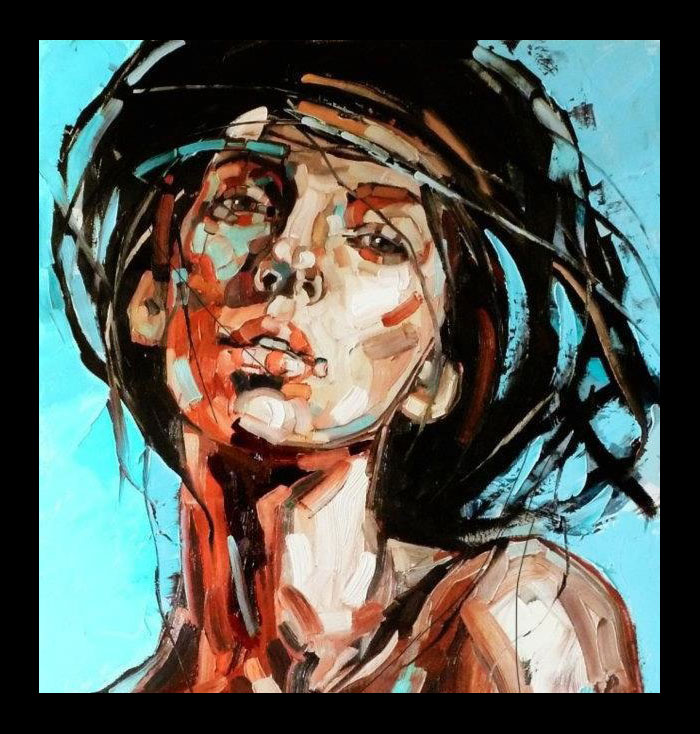 Summer Wind
oil on canvas, 100 x 65 cm
by Anna Bocek, Poland
You may be interested to know that artists from every state in the USA, every province in Canada, and at least 115 countries worldwide have visited these pages since January 1, 2013.