Dear Artist,
In decades-old news that will surprise none of you, Danish, English and Swiss researchers have discovered that even though artists in Europe are mostly broke and depressed, they report higher job satisfaction than non-artists. Apparently, it has something to do with autonomy.
Hungarian-American humanist, psychiatrist and former scholar at SUNY Upstate Medical University in Syracuse, New York, Thomas Szasz, described autonomy as the "freedom to develop one's self – to increase one's knowledge, improve one's skills, and achieve responsibility for one's conduct." It is, perhaps, the backbone of creative happiness. In order to achieve it, one must first dress for the job; in the form of self-starting, with disciplined habits and the ability to work independently. Because there is no guarantee of reward for making things nobody asked for, an artist must rely on her own intrinsic motivations to begin and continue in her work. By working autonomously – without an overlord, she makes herself more autonomous. And by living this way, she gains further freedom to develop herself and her ideas. Furthermore, history has shown us that even if one is not physically, financially or emotionally "free", it is still possible to live autonomously within one's creative spirit, and to create works of art in response to and because of a built-in, or cultivated inner and independent pursuit.
"[Autonomy] is freedom to lead one's own life," wrote Dr. Zsasz, in his concern for human suffering and criticism of the social control aims of psychiatric medicine in modern society. In his 1961 treatise The Myth of Mental Illness: Foundations of a Theory of Personal Conduct, Dr. Szasz campaigned against the overreach of modern medicine; especially what he believed was psychiatry's pathologizing of a spectrum of human behaviors and its use for non-consensual drug, electroconvulsive and surgical therapies. "The plague of mankind is the fear and rejection of diversity: monotheism, monarchy, monogamy and, in our age, monomedicine," he wrote. "The belief that there is only one right way to live, only one right way to regulate religious, political, sexual, medical affairs is the root cause of the greatest threat to man: members of his own species, bent on ensuring his salvation, security, and sanity."
In 2022, Dr. Szasz voluntarily ended his own life, after a fall at age 92. Though he is no longer alive, his arguments foreshadowed our culture's continued zeal for diagnosis and treatment to address what he called "problems in living." At the risk of simplifying the complex assortment of emotional and mental conditions of being alive, perhaps one possible tool in our ever-evolving mental health toolbox is more creative autonomy. "The goal," wrote Dr. Szasz, is to assume more responsibility and therefore gain more liberty and more control over one's own life."
Sincerely,
Sara
PS: "People often say that this or that person has not yet found himself. But the self is not something one finds, it is something one creates." (Thomas Szasz)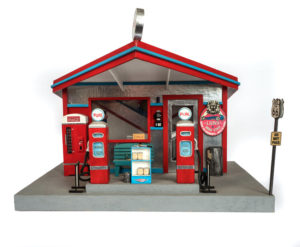 Esoterica: I remember all those years in New York , with what my mother called, "no nice things," surviving creatively on the sales of my paintings, revelling into every night in a 5-storey village walk-up, at the piano, the desk, the easel. "Rome wasn't built in a day," I repeated to myself and others, "and I'm building Rome." I had no longings except to know myself at what I would recognize as my highest expression, in a life on my terms. "Only a self-disciplined person can be obedient; and only such a person can be autonomous," wrote Dr. Szasz in The Myth of Mental Illness. Assuming we're capable of summoning the self-discipline and obedience to follow our intrinsic motivations, therein lies a proven pathway to personal joy. Another word for what, in studies, they call "job satisfaction," can be thought of here, as "life."
Have you considered a Premium Artist Listing?  With each letter, an artist is featured at the bottom of this page. The Premium Artist Listings are a means of connecting artist subscribers through their work. Proceeds from each listing contribute to the production of The Painter's Keys. 
"In the animal kingdom, the rule is, eat or be eaten; in the human kingdom, define or be defined." (Thomas Stephen Szasz)
Featured Workshop
August 8, 2022 to August 12, 2022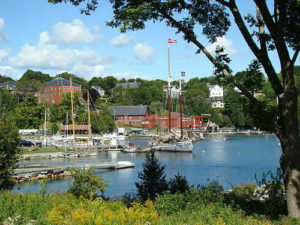 Painting Plein Air on the Coast of Maine
August 8th to August 12th 2022
Adventure-Artists will be painting on the Coast of the United States this summer! This exciting painting and writing opportunity includes instruction and demos of Plein air painting techniques with award winning Artist Sharon Rusch Shaver in inspiring nautical surroundings. Comfortable, en-suite accommodations with balcony views of the harbor, all ground transfers, airport pickup and return, and to painting sites. Join us for a lobster roll or pizza night, and an optional Schooner boat adventure. Walk from your accommodation to the coastal village of Rockport to experience east coast hospitality on your own. $2,950 all Inclusive*, book now for early bird discount! $450 holds your spot. Join us on this next exciting adventure for artists!
Featured Artist
Gardens are my enduring inspiration, and getting to the heart of the flower, my passion.