Dear Artist,
For two hundred years Johann Wolfgang von Goethe (1749-1832) has had something to say to creative people. Goethe (pronounced GER tuh) was a German poet, novelist, playwright and scientist. Some things he didn't get right. Going against the findings of Sir Isaac Newton who had determined that colour came from white light, Goethe figured colour was merely a form of darkness. Too bad. An aristocrat with financial resources and terrific connections, he could turn his mind in any direction he wished. He was fascinated with the spirit and methodology of art-making.
In his dramatic tragedy "Torquato Tasso" (1790) he tells of a young poet who fails to come to terms with his surroundings because of his lack of self-discipline. Sound familiar? In a novel "William Meister's Apprenticeship" (1796) he describes a gradual, painful process by which a young person interested in the arts gains maturity, self-knowledge and social responsibility.
In Goethe we find truths for people like us. Often his remarks have broad meaning as well as specific application: "There is strong shadow where there is much light," he noted, and, "One is never satisfied with the portrait of a person that one knows." "Talent," he pointed out, "is formed in stillness." "Create, artist, do not talk," he advised. "Theory is gray, but the tree of life is green." Mournfully, he reports that "Art is long, life short, judgment difficult, opportunity transient."
Goethe loved nature and what we would now call psychology. He treasured friendships as stimulants. He had imagination, curiosity and versatility in spades — he also knew when to drop projects or entanglements when they had run their course. Goethe came to regard naturalness, sincerity and simplicity as the prime virtues of art.
Goethe's masterpiece was "Faust," finished only months before his death. His central character makes a pact with the devil in order to get maximum satisfaction from life. The devil loses the wager because Faust continually sought perfection.
In life and art, Goethe's motto was, "Without haste, but without rest." His last words: "More light!"
Best regards,
Robert
PS: "Whatever you can do, or dream, you can begin. Boldness has genius, power and magic in it. Begin it now." (Goethe)
Esoterica: For Goethe there was a creative motivator beyond curiosity. For freethinkers like him, art is a kind of sensible, attainable immortality. "If I work incessantly to the last, nature owes me another form of existence when the present one collapses."
This letter was originally published as "Goethe" on September 2, 2003.
Sara Genn: New Alphabet is on view until October 17th, 2019 at Dimmitt Contemporary Art, 3637 West Alabama Street, Houston. 
The Letters: Vol. 1 and 2, narrated by Dave Genn, are available for download on Amazon, here. Proceeds of sales contribute to the production of The Painter's Keys.
"Fresh activity is the only means of overcoming adversity." (Johann Wolfgang von Goethe)
Featured Workshop
April 5, 2020 to April 11, 2020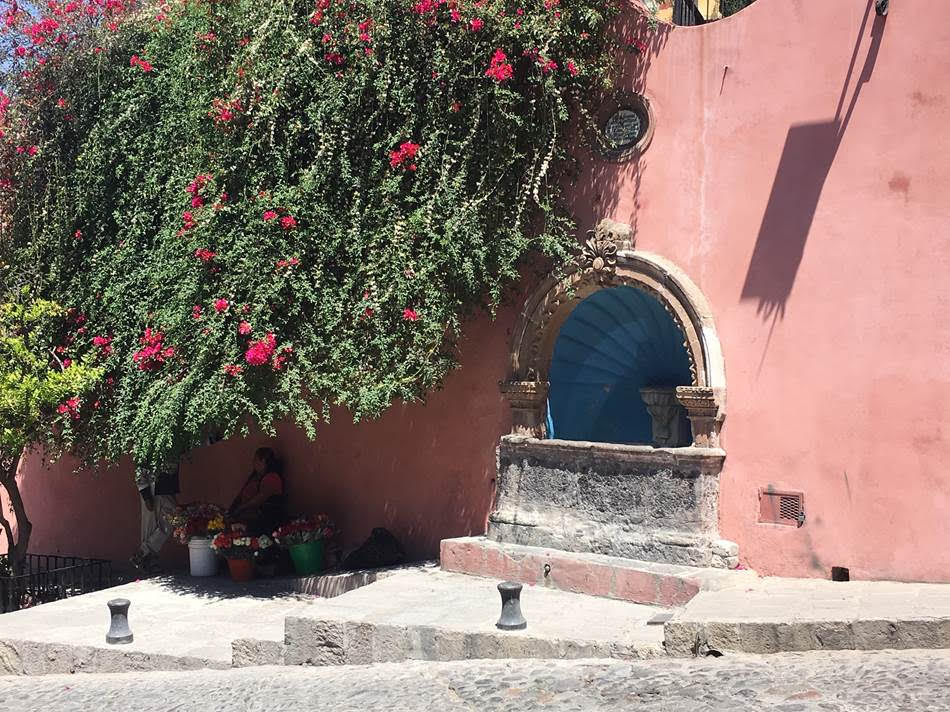 Join painter/author Ellie Harold in sunny Mexico for a week of immersion in a facilitated discovery of your deepest and most essential artist self. If you're feeling blocked, thwarted or simply longing for a more meaningful expression, the retreat is a unique opportunity to focus on your life/art purpose, discover new directions and explore next steps. You'll enjoy your own room in the charming Casa de la Noche in San Miguel's Historic Centro district, painting and writing (with materials provided), guided reflections and focused discussion with plenty of time to explore the color and culture of this vibrant art city. Created with the needs of mature women in mind, this retreat focuses on process rather than product and is for both experienced and novice art-makers. Limited to 12. Register by November 30 to receive Early Bird free shuttle. One Discounted Spot Now Open! Click here for a full description, photos and testimonials from past participants.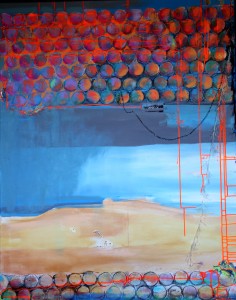 Hurricane
Featured Artist
I'm a contemporary painter who loves to travel the world over finding pictures to paint, and capture on photo…check out my website and travel with me on my blog "The Traveling Artist Blog."  http://www.meljosieart.com